Ikväll bjuder TV på ett fantastiskt filmutbud med flertalet höjdpunkter, inklusive actionfyllda White House Down, äventyrliga Pan och den romantiska komedin The Break-Up. Missa inte chansen att njuta av en spännande, magisk eller kärleksfull filmkväll direkt i ditt eget vardagsrum.
Ikväll på TV kan du se filmerna "White House Down", där en polis måste skydda presidenten mot terrorister, "Pan", en äventyrlig fantasyfilm om Peter Pan, samt "The Break-Up", en romantisk komedi om ett förhållande som tar slut. Det finns också andra sevärda filmer på TV ikväll.
White House Down
Polisen John Cale har precis nekats sitt drömjobb på Secret Service. För att inte göra sin dotter besviken tar han med henne till Vita Huset på en rundtur. Under tiden omringas byggnaden av en tungt beväpnad paramilitär grupp och kaos utbryter.
Trailer:
Filmen visas på TV3 med start klockan 21:00. Läs mer om White House Down
Pan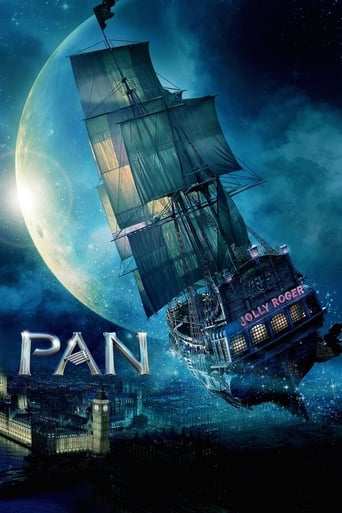 Peter kidnappas av pirater från ett barnhem och hamnar i en gruva i Landet Ingenstans, där de borttappade pojkarna får slita hårt för att utvinna älvstoftet som håller kapten Svartskägg vid liv. Detta är starten på Peters resa för att bli Peter Pan.
Trailer:
Filmen visas på Kanal 5 med start klockan 18:05. Läs mer om Pan
The Break-Up
När Brooke och Gary gör slut kan de inte komma överens om vem som ska behålla lägenheten, och ingen av dem vill flytta ut.
Trailer:
Filmen visas på TV 11 med start klockan 22:20. Läs mer om The Break-Up