Ikväll på TV kan du se två otroligt gripande filmer. I "Brick Mansions" får du följa med på en actionfylld äventyrsresa genom ett farligt kvarter, medan "Welcome to Marwen" bjuder på en fantastisk berättelse om konstens helande kraft. Missa inte chansen att bli helt fängslad av dessa filmupplevelser!
I kväll visas två spännande filmer på TV. "Brick Mansions" är en actionfylld thriller där en ung hjälte kämpar mot brottslighet i en farlig stadsdel. I "Welcome to Marwen" får vi följa en man som bygger en fantasivärld för att hantera sina egna krigstrauman. Båda filmerna bjuder på spänning och gripande berättelser och är väl värda att se.
Brick Mansions
För den rättstänkande och tuffe undercover-snuten Damien är varje dag en ständig kamp mot korruption och våld. För Lino är varje dag en utmaning för att kunna leva ett ärligt liv.
Trailer:
Filmen visas på TV6 med start klockan 23:00. Läs mer om Brick Mansions
Welcome to Marwen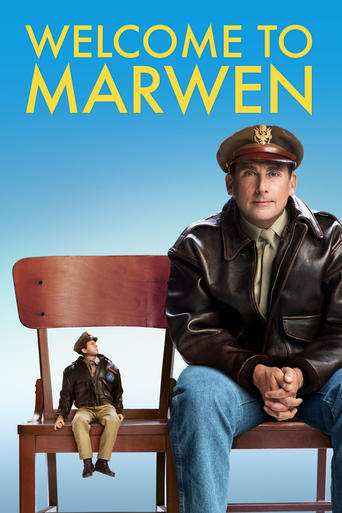 År 2000 blev konstnären Mark Hogancamp misshandlad av fem män, och lämnad att dö. Efter attacken förlorade han stora delar av sitt minne på grund av en hjärnskada. I ett desperat försök att återfå det som gått förlorat ger sig Mark i kast med en speciell sorts terapi. Han bestämmer sig för att skapa en andra världskriget-värld i miniatyrformat.
Trailer:
Filmen visas på TV 11 med start klockan 22:00. Läs mer om Welcome to Marwen